Whats the Difference Between a REALTOR & Real Estate Agent?
Posted by Randall Luna on Thursday, February 18, 2016 at 1:46 PM
By Randall Luna / February 18, 2016
Comment

Whats the Difference Between a REALTOR & Real Estate Agent?
Most people are not aware that there is a difference between REALTORS and a Real Estate Agent. What exactly are the differences?
Real Estate Agent vs REALTOR
Before you can sell Real Estate you must be licensed in the state that you work in; as a real estate agent. Many real estate agents are also REALTORS. Although, both are licensed to sell real estate the difference is that a REALTOR is a member of the National Association of Realtors (NAR), the nations largest professional trade association. With paying dues and becoming a member of the National Association of REALTORS, you get the advantages of the support of NAR and also some of the restrictions that come along with being a NAR member. One restriction that you may have noticed already is that since the term "REALTOR" is trademarked, it must be written in all caps.
The National Association of REALTORS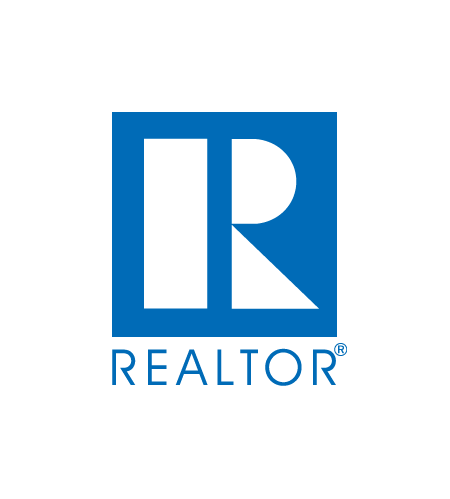 REALTORS (members of NAR) are held to a strict Code of Ethics that you are not guaranteed and most likely will not get from, an agent that is not a member of NAR. In most areas it is the REALTOR that shares information on homes they are marketing through a Multiple Listing Service (MLS). The MLS is a database of homes for sale as well as sold homes. When you work with a REALTOR that belongs to an MLS you are getting availability to the greatest number of homes. There are a little over 900 MLS's across the country and most of them have a connection with NAR. Although it varies from association to association, non-NAR members are allowed to join the MLS but may be required to pay additional fees. In many instances, the fees for being a member of the Multiple Listing Service WITHOUT being a member of NAR exceed the dues you would pay NAR directly.
What Does NAR Provide to REALTORS?
NAR provides a variety of services to their members (REALTORS) including a massive PAC (Political Action Committee) which lobbies the government in favor of laws which are favorable to real estate. NAR also provides real estate tools and services by either contracting with 3rd party vendors at a discount or by outright buying some real estate tools. One of the most popular tools owned by NAR is Top Producer, which is a CRM (Client Relationship Manger) which assists real estate agents in keeping in contact with their sphere of influence. As mentioned, in many instances they will also contract, at a discount, from 3rd parties---such as the most recent contract with ZipLogix to provide a real estate forms system. In addition to the PAC and real estate tools and services, NAR has a massive advertising campaign to bring awareness of the advantages of using a REALTOR in your real estate transaction. One other advantage of being a REALTOR is that you can officially whip someone with a wet noodle if they pronouce it real-a-tor. (thats a joke by the way)
NAR also provides arbitration for Code of Ethics violations between REALTORS. This is usually provided at the MLS or state level. Lastly, NAR provides a plethora of training and educational programs witch come with designations. These designations show a particular level of competence in a specific field. You may notice some letters after some REALTORS name such as GRI (which stands for Graduate REALTOR Institute) or SRES (Seniors Real Estate Specialist®). This is simular to how a graduate with a doctorate uses PhD after their name.
The NAR Code of Ethics
With all of the services provided by NAR, they do have some restrictions. These restrictions come as the REALTOR Code of Ethics. Although technically a restriction, the goal of the Code of Ethics is to show that when you use a REALTOR as opposed to simply a real estate agent, you get a higher level of service, education and yes you guessed it….ethics.
A list of the Code of Ethics that a REALTOR stands by is listed below so you can get a better understanding of the level of standards a REALTOR is held to vs and Agent.
#1) Pledge to put the interests of real estate buyers and home sellers ahead of their own and to treat all parties honestly.
#2) Shall refrain from exaggerating, misrepresenting or concealing material facts; and is obligated to investigate and disclose when situations reasonably warrant.
#3) Shall cooperate with other brokers / agents when it is in the best interests of the client to do so.
#4) Have a duty to disclose if they represent family members who own or are about to buy real estate, or if they themselves are a principal in a real estate transaction, that they are licensed to sell real estate.
#5) Shall not provide professional services in a transaction where the agent has a present or contemplated interest without disclosing that interest.
#6) Shall not collect any commissions without the seller's knowledge nor accept fees from a third-party without the seller's express consent.
#7) Shall refuse fees from more than one party without all parties' informed consent.
#8) Shall not co-mingle client funds with their own.
#9) Shall attempt to ensure that all written documents are easy to understand and will give everybody a copy of what they sign.
#10) Shall not discriminate in any fashion for any reason on the basis of race, color, religion, sex, handicap, familial status, or national origin.
#11) Expects agents to be competent, to conform to standards of practice and to refuse to provide services for which they are unqualified.
#12) Must engage in truth in advertising.
#13) Shall not practice law unless they are a lawyer.
#14) Shall cooperate if charges are brought against them and present all evidence requested.
#15) Agree not to bad mouth competition and agree not to file unfounded ethics complaints.
#16) Shall not solicit another REALTOR'S client nor interfere in a contractual relationship.
#17) Shall submit to arbitration to settle matters and not seek legal remedies in the judicial system.
*NOTE: This is a very abbreviated version of the REALTOR Code of Ethics, to get the full version, click here.
In Conclusion
Ultimately it's important to understand that there is a difference between a REALTOR and a real estate agent. All REALTORS are real estate agents, while all real estate agents are not REALTORS. REALTORS are held to a self imposed higher standard, enforced by NAR.
*NOTE Before anyone yells at us – we recognize there are other real estate associated vocations which are REALTORS…we are simplifying for the sake of understanding.
As for other advantages of being a REALTOR, we are sure to have missed some…but hopefully this has provided some clarity.
Search All Listings By All Brokers For Homes For Sale In Granbury