What's A Real Estate Trust
Posted by Randall Luna on Monday, December 10, 2018 at 4:53 PM
By Randall Luna / December 10, 2018
Comment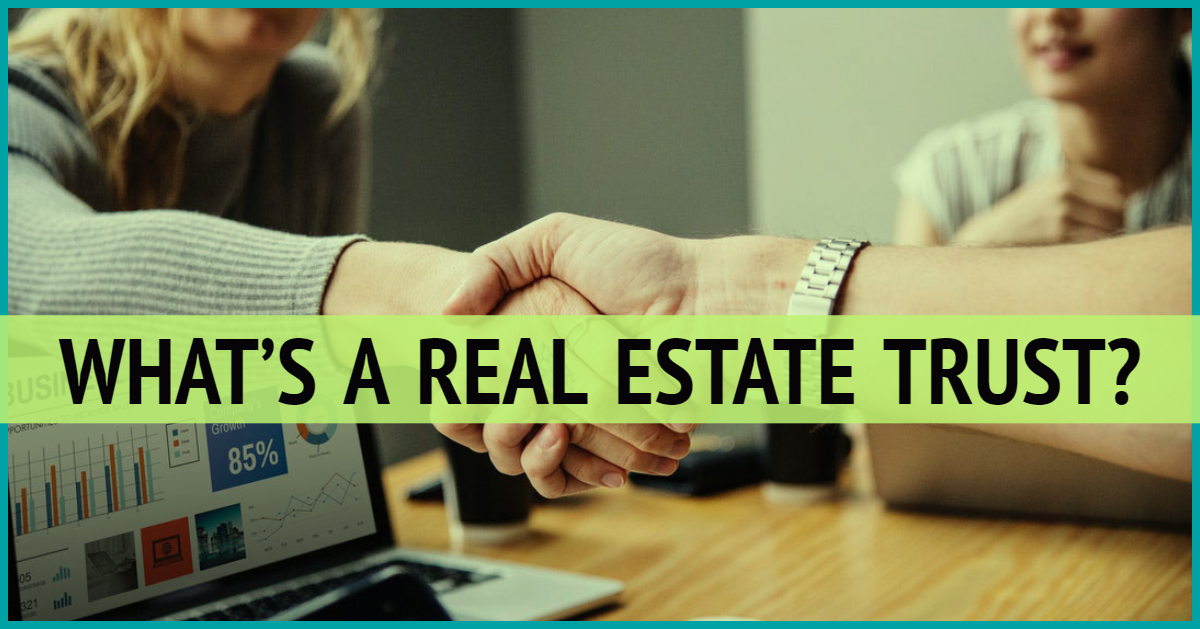 What Is A Real Estate Trust? Should You Have One?
Buying a home can be an incredible experience. It is both an investment and an important step. However, people are many times confused when considering the pros and cons of creating a trust agreement when purchasing a home.
Here we will go deeper, covering the most important aspects of a legal trust, and simplifying them in a way everyone can understand. Learn how a trust works, and some ideas on how it can protect your real estate investments.
What Is A Trust?
Most people who want to buy a home in Granbury Subdivisions or acquire assets ask this question. A trust is a legal agreement between three parties—the trust founder, trustee, and the beneficiaries, and often drafted by an estate planning attorney or qualified financial advisor.
In this agreement, the trust founder hands over his or her properties to the trustee so the trustee can manage the assets for the benefit of the beneficiaries. In most cases, the recipients are usually the kids of the trust founder. Some founders add other beneficiaries such as schools and communities.
Most people fear putting their properties on a real estate trust because they feel the paperwork and tax can be expensive. It can be expensive to maintain tax for two entities—the asset and the trust. However, it can also be ideal if you plan to acquire more assets in your life. They can all be managed under one roof.
Before buying a home via a trust, it would be ideal to get a financial advisor to explain the legal processes. He or she will also inform you what you need to know about a trust deed, what you should do to set it up, and the rules the deed defines for the trust.
The following information is general knowledge and should not be considered actual legal advice. When in doubt, always consult an attorney.
Two Types Of Trusts:
A Testamentary trust—it is created after the death of the grantor using a will. Usually, it must go through a probate process. This trust comes into effect after the death of a grantor; thus, his beneficiaries cannot access his or her properties until he is dead.
A Living trust—it is created by the grantor while is still alive. The grantor can amend a living trust anytime. It is also revocable. It is flexible because even young people can have it. They can add beneficiaries as they are born.
What Are The Benefits Of Having A Trust?
There are many benefits of having a trust when buying your home. It can also be beneficial when you want to sell a home. One of the most significant advantages is that your beneficiaries can access your assets in case of incapacitation or death.
Taking a trust on your properties saves your beneficiaries the stress of having to ask the court for a guardian for your properties if you are unable to manage your assets. It also protects your heirs from probate processes.
When we talk of avoiding probate, it means that the court has no opinion on who should take over after the death of a grantor. This applies to a living trust. When buying a home or any property, you enjoy the privilege of protecting the privacy of your heir and yours too because the name of the title will be that of the trustee.
This protects one's identities from creditors. A trust also lets you decide on how your assets should be shared or distributed after your death. Your assets can be shared among your beneficiaries at no extra cost.
What Are The Disadvantages Of A Trust?
Even though there are benefits, after establishing the trust, you will also need to maintain it. If you acquire additional assets, you will need to add them to your trust. You have to remove those that are no longer yours.
This can attract legal costs. After the death of a grantor, the assets of a grantor will incur additional expenses because there will be the need for the trust to file returns.Whether you choose to go the trust way or not, the time to acquire property is today. Waiting is not currently advised when it comes to real estate.
Buy now and hold for a few years to increase your return on investment. For more information, contact your trusted local Realtor.