7 Tips When Selling Your Home in a Seller's Market
Posted by Randall Luna on Wednesday, April 13, 2022 at 1:59 AM
By Randall Luna / April 13, 2022
Comment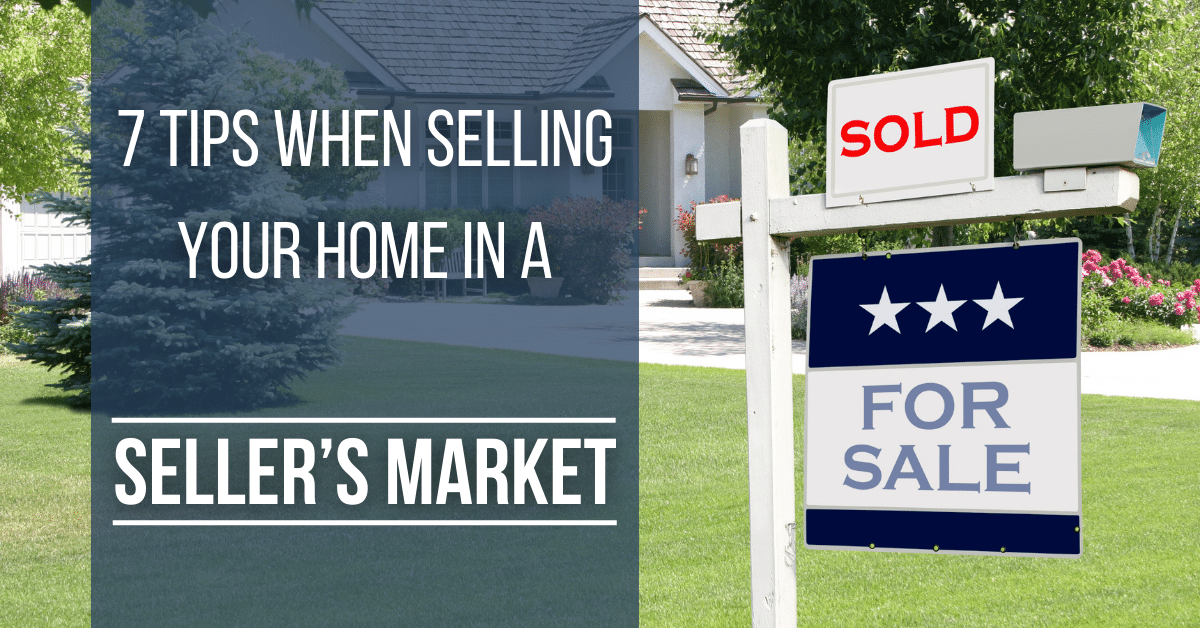 One could not have predicted that a global pandemic might be the catalyst for one the largest upswings in real estate history. And yet, we find ourselves in possibly the biggest seller's market of our lifetime.
Many Americans saw the need for changes at home as their houses transformed into offices, classrooms, and sanctuaries. This hyper-focus, combined with record low mortgage rates, inspired many buyers to enter the market -- far more than the inventory of homes.
Even with the rising demand for homes, sellers in a seller's marketplace should still do their research to ensure that they sell their home at the highest possible price. We'll be sharing seven tips with a top-selling agent to help you make the most of today's hot selling market.
1. Reduce your budget for renovations and staging
Many sellers overinvest in their homes to make them "market-ready." But with fewer homes to choose from, buyers are more likely to overlook cosmetic and outdated issues in seller's markets than in buyer's markets where there are plenty of beautiful homes.
Most Realtors will say, "Don't waste the money." If you insist on updating, you should consider carpeting and painting. They are the cheapest repairs that you can make to get the best value for your money. You won't increase your sales price by $10,000 if you install a new kitchen.
These are quick and easy ways you can make your home more welcoming without spending too much money.
The main living areas should be painted in a neutral gray or beige.

Place a few pots with colorful flowers near your front door.

Keep loose items organized in decorative bins.

Keep electrical wires and cords hidden from view.

Put photographs, mementos, and other personal items in storage.
2. Plan your move before you decide to sell
Homeowners are often surprised by how fast their property sells in a seller's market. NAR reports that properties were on the market for just 22 days in April of 2021, compared with 35 days the previous year.
Preparing for your next move is an important part of making plans to sell your home. You can pack everything you need to move to your new home and then donate, sell or toss the rest. You will make your space appear larger and more open by clearing out clutter.
It is important to start looking for your next home as soon you are ready to sell. You should have a backup plan in case your current home sells quickly.
Renting for a while may be a good option to allow you to take your time in finding the right property. A seller can negotiate rent-back to allow you to remain in your home as renter even after it is sold.
3. To encourage multiple offers, price your home strategically
You need to have a well-thought out pricing strategy in order to sell your house for the highest price, even in a seller's marketplace where there are often bidding wars.
It's tempting to go after the stars by listing your home at a high price . However, this could cause informed buyers to pass on your property, keeping your home sitting on the market. Even if buyers agree to a high price, it's possible that they won't be able close the deal if the home appraisal comes in too low. Lenders are unlikely to approve loans larger than the property's appraised worth.
On the other hand, listing your property too low may cause you to miss out on getting a higher price for the home, even in a hot market.
How to price your home
The ultimate goal is to find the "sweet spot", a price that accurately reflects a home's fair market value, based on its size, condition, and floor plan. To determine the value of your home in today's market, your real estate agent will compile comparable homes (or "comps") from recently sold properties.
If the market is moving fast, it's important to find out what homes are being sold for. It could be higher than the recent comps. For information, your agent can contact the agents who manage these home sales to get insight. They can then include sales prices for pending sales in their CMA.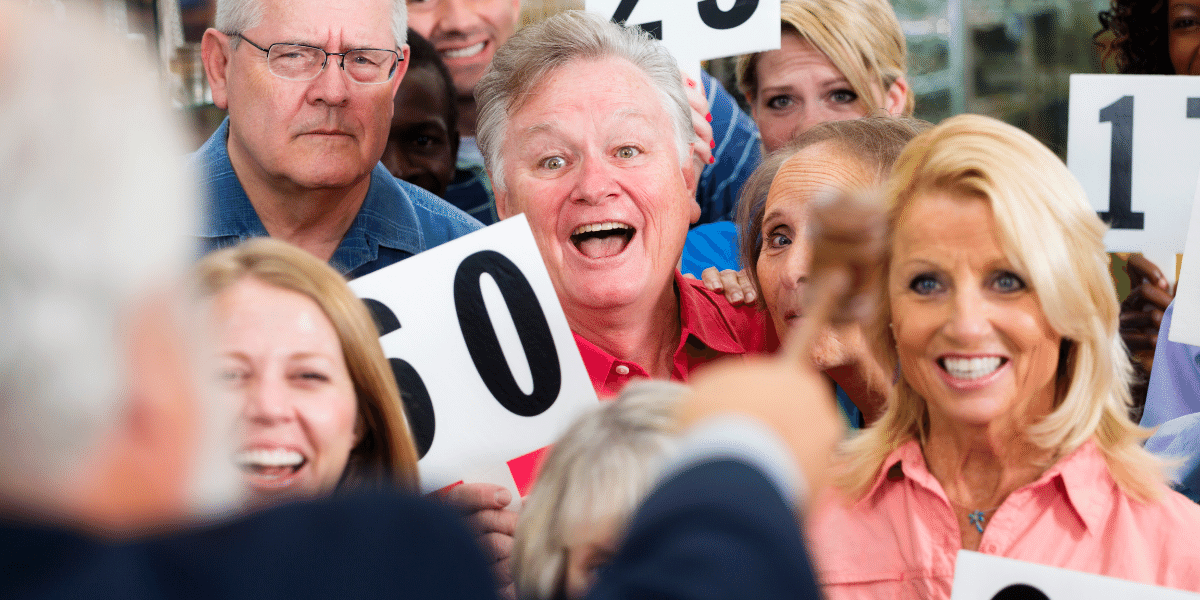 Bidding war
A common strategy to generate bidding wars in a seller's marketplace is to list a home for around $10,000 to $15,000 under its fair market value. This strategy is a great way to get lots of offers and sell quickly at or above the listed price.
Buyers feel they are getting a great deal and may be willing to put in a competitive offer, especially in a market with fewer choices. Just don't list any lower than you would be willing to accept incase this strategy doen't pan out as planned.
4. Benefit from a bidding war
In a seller's marketplace, bidding wars are quite common. Buyers flock to properties that meet their criteria, as there are fewer choices. To get the best deal, sellers must carefully evaluate their offers and respond to them.
The National Association of Realtors (NAR), outlines three methods to deal with multiple offers.
Accept the best offer. When an offer is superior to the rest, this works. Imagine that you get a cash offer significantly higher than any other offers the buyer is interested in financing. This buyer's offer is not only more attractive, but it is also more likely that the transaction will close without the involvement of a lender.
Inform buyers about the competition to encourage them to make stronger offers. Real estate agents don't usually disclose how much an offer is to buyers who are not their clients. They will inform buyers of other offers and encourage them submit their best offer by a deadline. Buyers may add an escalation clause to their second offer. This indicates that they will automatically raise their price above the highest competing offer. These clauses usually specify the increments at which the price will increase and the maximum buyer is willing to pay.
Respond to only one offer by making a counteroffer and then putting the other offers aside until the buyer replies. If a seller receives an excellent offer, but isn't ready to turn down other offers, they may choose this strategy. You might get an offer at a great price but your moving date is not in line with your plans. Before you agree to the deal, it's a good idea to counter the offer to find out if the buyer is willing to compromise.
Fortunately, you don't have to make that decision on your own. Your real estate agent is there to help. Part of an agents job is to find out how far along the buyer is in the process, when they want to close, and more. This will make these decisions easier.
5. The highest offer may not be the best offer
Sellers tend to gravitate towards the highest offers. A good agent will warn their clients, however, that not all offers are the best. These are the key components of a strong offer:
Cash offer
A cash offer can be as good as a higher-priced offer for several reasons. A buyer can pay cash without having to prove the value of the home to a lender. This takes the appraisal out of the equation. In a market where home prices are increasing faster than appraisers will recognize, skipping this step can be very beneficial. You don't have to worry about a low appraisal potentially threatening your deal.
The sale can also be accelerated by a cash offer. Ellie Mae estimates that it takes 46 days to close a home loan. You can speed up your closing date by selling to a cash buyer.
Large down payment
NAR and Experian found that the average homebuyer down payment was 12% to finance a home between July 2018 and June 2019. The average down payment for first-time homebuyers was 6%. The down payment of a buyer is a key determinant for a seller. A buyer who has a high down payment must borrow less to reduce the chance of them not being approved for a loan.
Few to no contingencies
A contingency in real estate is a condition that the seller must meet to allow the sale to close. When a buyers contingency isn't met, the buyer can cancel the contract and get all of their earnest money back. You want a low number of contingencies as a seller to speed up the sale and make it difficult for buyers to walk away.
These are the most frequent contingencies:
Appraisal contingency: The buyer must offer a comparable or higher price for the home to be sold.

Financing contingency: If the buyer is unable to obtain financing, they can cancel the deal.

Home sale contingency: Buyers can only proceed with the purchase of the property if they sell their current home.

Inspection contingency: Buyer requires a home inspection. If the seller refuses to do the necessary repairs or complete them, the buyer may cancel the sale.
A deal with fewer contingencies will be more likely to make it through the entire process, which makes it more attractive. Buyers are more likely to avoid adding unnecessary contingencies in a seller's market, particularly if they know that they will be up against competing offers.
Buyer concessions
In a highly competitive market, buyers may offer concessions or incentives to sellers in order to get them to accept their offer. The buyer might offer to pay closing costs that the seller would normally pay.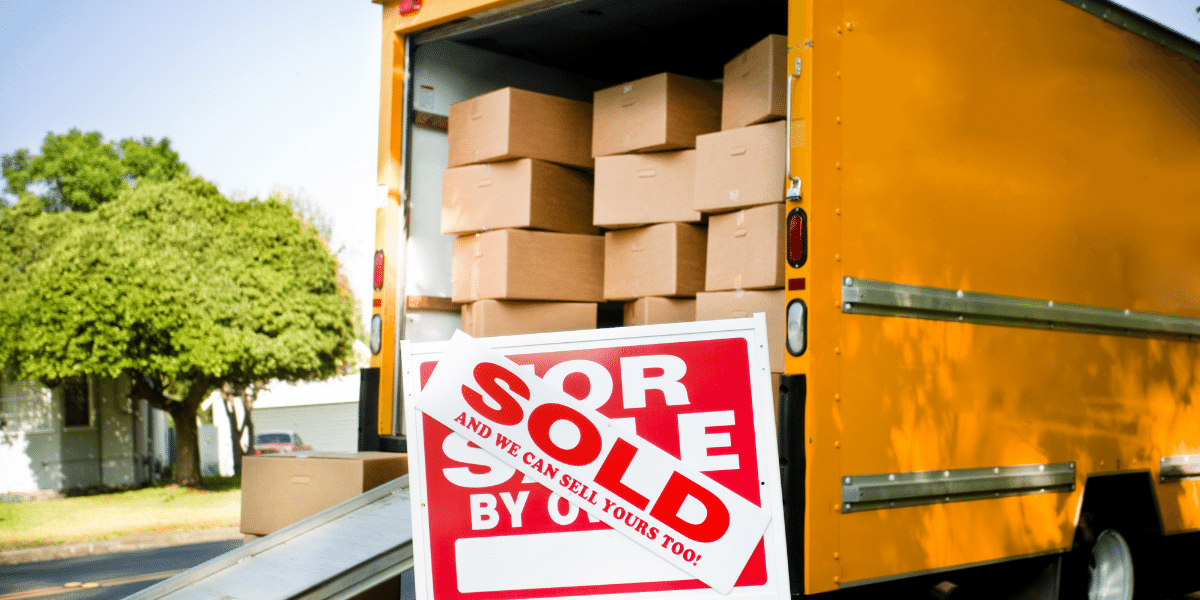 Flexible move date
Sellers may be able to sell their home quicker than they can buy the next house in a seller's marketplace. This is where flexibility in moving dates or renting back can be very helpful. Buyers who are willing to compromise on this point, and allow the seller to hunt for a house, may be able to push their offer to the front of the line.
6. If you accept a high offer, be prepared for appraisal problems
When asked about the common problems that can arise when selling in a seller's market, most real estate agents quickly mention home appraisals. It's fine to price a home higher than other market comps, but the home must appraise at the same or higher value as the buyer's offer for the lender to approve the loan.
There are several options available to fix the gap between the property's appraised value and its sale price if it appraises below the asking prices:
The buyer can pay the extra funds out of his own pocket. To help the buyer cover the difference, a seller might offer to pay some closing costs.

The seller can lower the sales price to match the appraised value.

Both the buyer and seller can cancel the sale, and the seller puts it back on the market.

Buyer and seller contest the appraisal by requesting a Reconsideration of Value.
7. Hire a real estate agent who has experience in a seller's market
When selling your home in a seller's marketplace, the best decision you can make is to choose the right agent. Although any real estate agent can help you sell your house, only the top agents can get you the highest price.
The top 5% of agents in real estate sell homes for as much as 10% more than the average agent. The top agents are more competitive than their peers in market research, pricing strategies, and bidding war negotiations. These essential elements will maximize your selling potential.
They will fight for your property's value. They are able to communicate with appraisers and get the property value needed to close a deal.
Are you waiting for the right moment to sell? There's no better time than now
Seller's market conditions are ideal because of low inventory and high buyer demand. Sellers can achieve the best possible deal for their property by being prepared and guided by an agent. This market won't last forever. The Fed is already raising interest rates, which wil inevitably cause home prices to come down.