The Top 5 Reasons To Sell Your Home Now
Posted by Randall Luna on Monday, March 22, 2021 at 1:20 PM
By Randall Luna / March 22, 2021
Comment
2020 was a year for the books, and while we are working to get back to normal in 2021, it can be a difficult decision to buy or sell a home in these uncertain times. If you were reluctant to become a homeowner before, you are likely even more so now. If you wanted to sell your home, you may have even decided to wait.
Despite the times, it may still be a great time to purchase or sell your home! Here's why.
There's not as much competition.
If you were planning on selling your home last year, you might have reconsidered due to the pandemic. If you took the plunge and put your house on the market, you likely experienced a seller's market.
Due to low home inventory, buyers had bidding wars on homes they love, which is fantastic for sellers.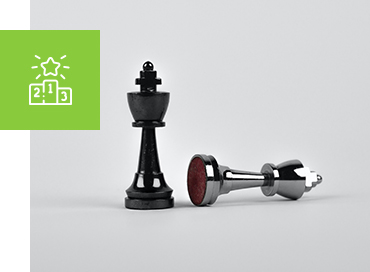 Sellers can make a massive profit on their homes and have a quick sale. Before 2020, it took an average of 31 days to sell a home, and now offers are typically accepted within two weeks.
Interest Rates are low.
Banks and mortgage brokers have lowered their interest rates to help keep the economy afloat. Many American's have been significantly impacted financially by the pandemic, and this is a way for them to become homeowners during a difficult time.
Rates are at an all-time low, so first-time homebuyers who are still employed can get into the market.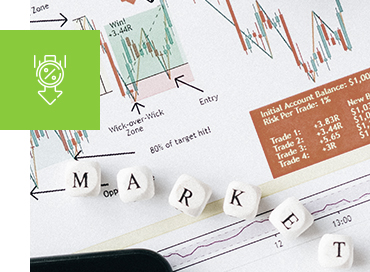 Lower interest rates have plenty of perks, such as lowered mortgage payments, increasing your home's value, and encouraging home sales. Now is the time to get into your dream home and become a homeowner.
Virtual tours are convenient and safe.
Like many workplaces, we've had to adapt to social distancing and stay-at-home measures. While open houses are essential to really see what your potential new home looks like in person, travelling around to several in an afternoon is no longer safe.
Virtual tours mean you can stay safe in the comfort of your home while actively looking for your dream home.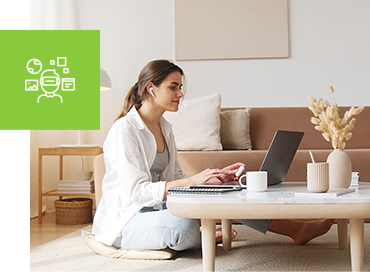 Many sellers are putting plenty of photos, 360-degree tours and video tours on their listings, and many are offering FaceTime and Zoom tours for interested buyers.
When you find a home you're definitely interested in, an in-person tour can be done with extra safety precautions. All doors need to be left open to avoid touchpoints, and sanitizer needs to be available at the entrance to the home.
Beyond tours being virtual, most of the paperwork, meetings with lawyers and realtors are also being done virtually. Things may look a little different, but the job is still getting done correctly, so we can assure you're getting into your new home safely.
The seasons aren't impacting sales like they usually would.
In an ordinary world, it's always been known that there is a right time to sell your home. While you can't time the market, historically, spring and summer are the best times to sell your home.
No one wants to move in the winter unless they absolutely have to! With lowered interest rates, now is the right time, and sellers should take advantage of the market.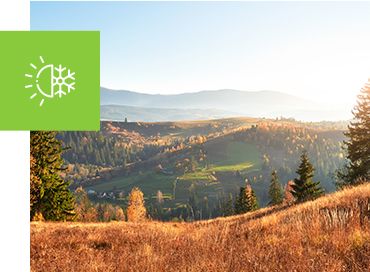 There are plenty of interested buyers who are trying to get into their new home for the right price.
As a seller, you no longer need to wait until the warmer months. If you've been considering a sale, definitely jump in now. Many people are likely thinking similarly, and that will only increase your competition come spring and summer.
Since we've been told to stay home, many of us are working from home, trying to fashion our own personal home gyms. Many people feel the need to upgrade their spaces to fit this new lifestyle. Your home could be the perfect option for an eager buyer.
We're seeing record-breaking sales numbers.
In March of 2020, we were faced with a lot of uncertainty. Many people lost their jobs, and the economy took a massive hit, leaving the real estate market in an unknown place.
Most people predicted that it would be one of the industries most impacted by the pandemic, which is true, but not in the way you may think.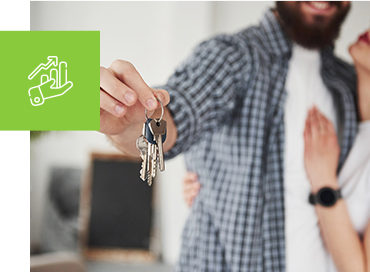 In October last year, it was the strongest year for housing prices since 1996, and prices rose almost eight percent, which is the fastest that's happened in over ten years.
Purchasing or selling your home in a pandemic feels like it's the wrong time, but it's a win for both buyers and sellers. Buyers greatly benefit from the lowered interest rates available, and sellers have control of the current market.
Many of us working traditional nine to five jobs never considered working from home full-time, so many American's are left without the proper space to have a home office environment, and many employers are making this switch permanently. There is a big desire to upgrade, especially living in small quarters with others.
Still trying to decide whether or not to sell your home in 2021? The answer is yes - the time is now! It can be a big decision to put your house on the market during standard times, let alone during a pandemic, but working with a team of experts can help ease your mind.
We know every situation is different, and if you're still on the fence, contact Elevate Realty Group. We can help guide you through your fears and ease your concerns. We value our client relationships, and we'll provide our expert advice when you need it.
Our team of experts has the expertise, qualifications, and determination to help you get into your dream home. Your business is why we are in business! Buying your new home is a significant process, so take it on with a team of people who are on your side.