The Best Way to Get Your Hood County Home Sold
Posted by Randall Luna on Wednesday, July 22, 2020 at 3:08 PM
By Randall Luna / July 22, 2020
Comment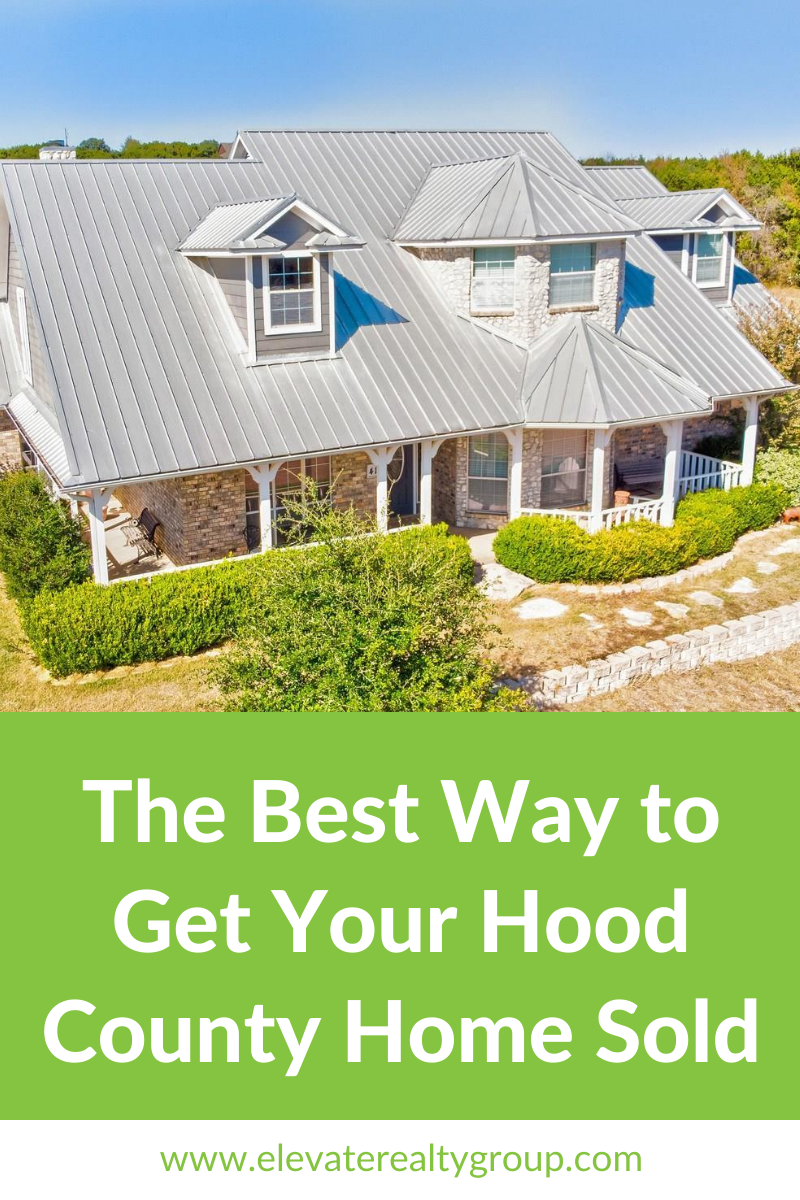 Real estate is a big deal. Literally. Buying or selling a home is one of the biggest transactions in a person's life. That's why you need to choose an agent and a brokerage who is going to be on your side throughout the entire transaction, who will make the process as hassle free as possible, who gets your home seen by the most potential buyers, and who will get you the most money for your sale.
At Elevate, we work hard every day on doing just that, and there's a lot involved, more than you might think. But it's all worth it, because our customers are worth it.
And apparently that philosophy is working. Since 2013, Elevate Realty Group's market share has increased year-over-year, more than any other company, and we are the fastest growing real estate firm in Hood County (ask us to show you the statistics; we are very proud of how fast our company has taken off)!
But back to what's involved. Below are just a few of the BIG things that we do to put our customers first, and to get their homes sold faster than anywhere else. And we do this every single time, for every single property, and every single customer.
Excellent Customer Service
Elevate was founded on the basis of doing and being better, with the core of that being providing excellent customer service, and it's part of everything we do. In fact, we even hand select our agents and choose ones who are the most committed to helping their clients in every way possible.
Our relationships with our clients are genuine. They have to be. We live, play, and serve in our local communities, so exceeding expectations matters! Our client testimonials are truly testaments to that fact and reflect our passion and drive to exceed their expectations.
Superior Technology
So other than great customer service, how have we become such a driving force in Hood County Real Estate? Unlike other real estate agencies, our company was built with a laser focus on changing and challenging the processes that have been around for years.
Just listing your home in the MLS and putting a sign in your front yard is not enough to sell your home. You need a myriad of things to happen to put your home in the best light. And, while some agents may offer a few of these things, no one in this market offers all that we do or does as much as we do to get your home noticed and sold. Our systems have to be state of the art so we can better provide the stellar service that our customers deserve. Which is why we sell so many homes each year.
State-of-the-Art Website
Our custom-built, state-of-the-art website ranks first among all other Granbury real estate websites and is the go-to online location for homebuyers throughout Hood County. If you're in Hood County and want to sell your home, then you definitely want your home featured on the dominating Elevate Realty Group website.
Aggressive Marketing
It takes an aggressive marketing plan to attract visitors to a website and to then take the next step of asking questions about that home or asking to see it. We utilize the most current and trending technology to market your home and get it sold—not just slapping it on the MLS and hoping it will sell!
Below are just a few of the ways that we highlight your home and leverage the web to get your home sold fast and for the highest fair market price!
Google search results on page 1
Social retargeting
Social ads
Organic SEO
HDR imaging photography
Google ads
Single property websites
Incredible drone video
Expansive Internet Presence
We invest thousands of hours into enhancing and expanding our online presence, which is vital to getting your home noticed and sold fast! Chances are, if you "Google" an address of a home for sale in Granbury or surrounding areas, you will see one of our listings at the top. That doesn't happen by chance—it takes a lot of time, knowledge, and money. But it's one of the things that makes Elevate Realty Group the top choice for your brokerage.
Additionally, we market on over 500 websites, including major real estate sites like Zillow, Trulia, Realtor.com, etc.
Advanced Knowledge & Experience
As important as technology is, the passion to serve clients is just as important, as is being able to trust that you have one of the most knowledgeable and experienced teams in the area.
Our team of agents has the experience and the qualifications to guide you as hassle free as possible through the process of locating a property and getting you through to closing. We also have an incomparable track record of comparable sales. Our agents close an incredibly high volume of sales because they are so good at what they do.
Additionally, most of the Elevate team lives either on the lake or on acreage, so we have the answers to any questions that you might have from building a boat dock on that perfect lot to erecting a barn or shop on that great piece of property.
We Want Your Business
Elevate Realty Group is the fastest growing brokerage in Hood County because everything we do is for the benefit of our customers. We get your home sold quickly, and we treat you like a person, not a property, while doing it. We value customer relationships, are expert negotiators, and we look forward to providing you with the best customer service possible in Hood County. Give us a call today at (817) 736-5757 to get your home sold!