Ten Reasons to Use a Realtor to Sell Your Home
Posted by Randall Luna on Wednesday, April 5, 2023 at 12:47:25 PM
By Randall Luna / April 5, 2023
Comment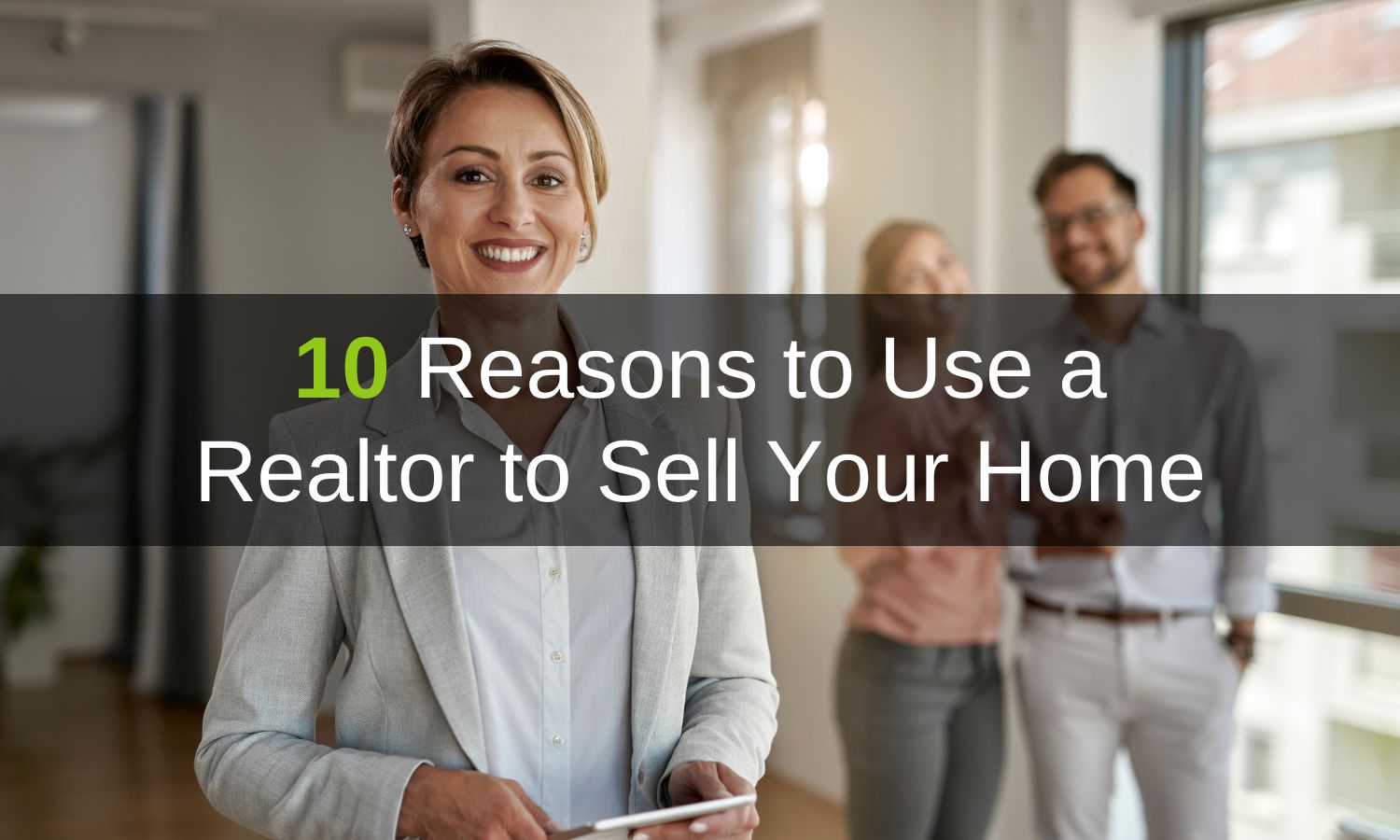 Ten Reasons to Use a Realtor to Sell Your Home
There are many options available to you when selling your home. The first step of the home-selling process involves choosing the best option for you. To sell your home, you don't necessarily need to hire a realtor. This is often the first question homeowners ask.
For sale by owner (FSBO), is a popular option for sellers because they can save thousands on their realtor fees. It's great to save money, but you might not be able to sell your house if you don't have the time or you haven't sold it before.
The seller must avoid falling for common real-estate pitfalls. A seller should conduct extensive research about the market and manage all paperwork, negotiations and timelines. A single mistake can cost you a lot.
If you're new to home selling, it's a good idea to partner with a realtor. Realtors are licensed professionals who hold membership in The National Association of Realtors. These professionals may be able help you:
Real estate agent

Real estate broker

Broker-associate

Managing broker
While some agents may be able to help customers buy or sell property, they are not members of the NAR. They do not have to meet the NAR's educational and ethical requirements. This is important because it could mean that a realty agent won't work out.
No matter their NAR status, all licensed real estate professionals must complete 30 to 90 hours training annually. This is something that you can use to your advantage if you have a licensed professional to help you sell your most valuable asset.
When you choose a Realtor to represent your interests, they will have more training than non-NAR members.
You can sell your home yourself, so why use a realtor? These are 10 top reasons.
1. You've never sold a house before
If you've never sold a house before, there is a steep learning curve. You know all the education requirements?
People who decide to do FSBO underestimate how much work and experience it takes. Your first step in the home selling process is to learn the skills and knowledge necessary to achieve the best results. You need to be able to sell a house quickly and effectively.
Know your local real estate market

Negotiation skills

Marketing skills

Expert communication skills

Legal knowledge
These skills are the most essential. These skills can be difficult to master if you've never sold a home before.
Learning is only the beginning of your journey. Next, prepare to sell your home. Next, determine the market value of your house. You will lose money if you price your home too low and you'll be losing any money you might have saved by using a realtor. Most FSBO homes sell for a lower price that homes sold by a realtor.
You will also need to invest a lot. Flat fee MLS services cost $300-500. To list your house on multiple listing service (MLS), you will need to pay. Although there are FSBO listing sites, the MLS is by far the most popular. 9 out of 10 sellers list their properties on the MLS. To draft and review the purchase and sale agreement, you will need to consult a real estate lawyer. This document is legally binding.
It's easy to lose your way when trying to sell your house FSBO. It doesn't mean that your house will be sold, even if you do everything right.
It is worth hiring an agent if you have never sold a house before. To schedule an interview, contact a real estate agent. Ask questions to get an idea of the process and determine how you would like to proceed.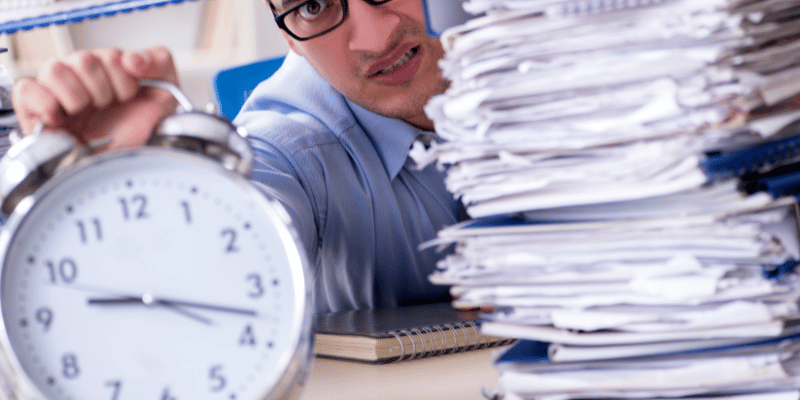 2. You are far too busy
Selling a house can be a tedious task. Selling a house is a full-time job in many aspects. Selling your house involves more than just posting a sign outside your home.
If you work full-time, selling a home alone will only add stress to your already stressful day. Here are some questions to ask before you list your house FSBO.
Are you able to answer all the questions of potential buyers?
Do I have the time and energy to sell my house while I work?
Are you willing to seize every opportunity to sell your house?
Do I think I can complete the entire selling process with the required time and energy?
If you answered no to any of these questions, FSBO might not be the best way to sell your house. The process doesn't stop there. You will need to organize an open house and decide where to place your property online. Potential buyers will also want to see your house.
Good realtors will work full-time to sell your house. It doesn't take much time to stage your home, make calls, evaluate potential buyers, or list your property. All of these tasks are part of their job. Realtors have all the tools necessary to successfully and efficiently sell your house.
It can be difficult to be your own agent. Consider how long it will take to sell your house FSBO before you make a decision.
3. Real estate marketing is not something you know.
Selling your house is only possible if you market it well. Your home could be on the market for many months if it is not properly marketed. Your house will be marketed by a realtor.
A realtor should have the MLS as a tool in their arsenal. A FSBO seller might list their home on Zillow or Facebook. A realtor will be able to maximize the MLS. You can also list your property on other websites such as:
Realtor.com

Zillow

Trulia
A FSBO seller might pay a realtor to list their property on the MLS FSBO. The real property commission is not part of the listing agent's fees. A MLS listing will make your home available to other realtors as well as potential buyers. NAR's code states that Realtors must form cooperative relationships for the benefit of their clients. It is common to use cooperative sales. A realtor may have connections that could make it possible to sell your house. This alone can make the sale worthwhile.
A realtor can also help you determine the best places to advertise your home and which are most effective in your local area. A realtor will help you evaluate which upgrades need to be done, how to stage your house, and can also hire a professional photographer for high-quality photos. A realtor can also assist you in writing a description for your home. Open houses are also possible to show your home to potential buyers to highlight the features that appeal to them.
4. Access to professional tools and apps is not available to you
The average FSBO seller doesn't have the same tools as realtors. We have already discussed the advantages of having MLS access for your home. Let's now examine MLS and other tools realtors use to sell homes.
MLS is a restricted database which only licensed agents or brokers have access to. Realtors upload all details about a property to the MLS database, including photos, square footage and number of bedrooms. All realtors have access to this information and it can be shared with their clients. MLS is one of the most powerful tools a realtor has.
ShowingTime is an extremely popular tool that agents use these days. ShowingTime is an app realtors use to track and confirm showings. It makes it easy for you to sell your house. They receive feedback from potential buyers and share it with sellers to keep them informed throughout the home-selling process.
Another tool realtors use is the Supra lockbox to protect their keys. The property's front is where you will find an automated lockbox. You can either use a code to open it or have it synced with your phone. It allows realtors to easily show your house at any time. Lockboxes offer security for home sellers because all access is granted and authorized.
Yard signs are an important part of a realtor's home-selling plan. A well-designed sign placed in the yard has helped many homes sell and be discovered by passing traffic. It is important to remember the power of a yard sign that has a waiting agent eager to meet potential buyers.
5. Your security is a concern
Realtors have several ways to protect you and your home when dealing with potential buyers. One way is to pre-screen potential buyers. Their mortgage company has already approved pre-approved buyers. A pre-approval means that the mortgage company has already done these things.
Verify the income of your buyer

Check the credit history of your buyer

Other financial and personal details verified
What does preapproval mean for safety? Pre-approval is a sign that the buyer is serious about purchasing a home. This indicates that the lender has conducted extensive research on the buyer, including their employment history, social security number, and other relevant information. Most FSBO sellers won't have access to preapproval letters before they can show their homes.
You can have your house marketed by a realtor. They will also be able to show you the property if they have completed all background checks. A realtor can also handle open houses. As we discussed, they can also access lockboxes to track showings with tools such as ShowingTime and Supra lockboxes.
6. Negotiating is not an easy task.
Excellent negotiation skills are a must for any realtor. Negative negotiation skills could result in you losing thousands of dollars when you sell your house. Buyers might walk away with a better offer. If you're not confident, it's best to avoid trying to negotiate a deal.
Your realtor must comply with fiduciary obligation in order to get the best price possible for your home. A skilled negotiator is also a realtor, which means they are well-versed in the nuances of closing real estate deals. They can help you navigate the process and negotiate on your behalf so that you don't make bad decisions.
Because realtors assess the offer objectively, your position will not be compromised. The outcome is not affected by realtors. This allows them to remain independent and help you sell your home quickly. Another reason to consider this is: Why hire a realtor when your home can be sold yourself?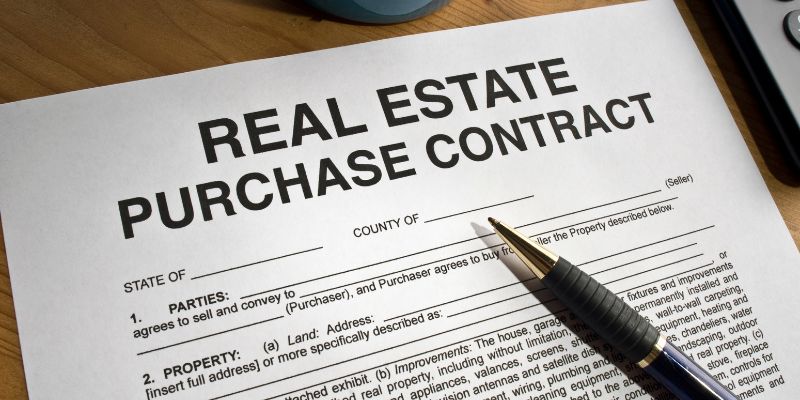 7. It is not easy to understand real estate contracts
Without formal training, it is difficult to understand the details of real estate contracts. There are many laws that regulate home sales. These laws can vary from one state or the next. A realtor can help you navigate these legal documents and keep you within the law.
A real estate purchase agreement can include many terms. Understanding the legal implications of every addendum, contingency and rider that may affect your home sale is crucial.
A key part of any realty contract is the seller disclosures. All material facts that may affect the value or desireability of the home must be disclosed by the seller to the buyer. Inadvertent failure to disclose can lead to liability for fraud or breaching contract, negligence, and/or both.
Your realtor is an expert in this area and can help to avoid being sued when you are selling your house. Real estate agents are also aware of any legal changes that may affect real estate contracts. If you fail to disclose negative information about your property, a buyer can sue. Realtors can also make mistakes, but they are required to have business liability insurance in the event of an issue.
An FSBO seller should be able understand all laws and regulations. It can be difficult to comprehend the legal jargon and understand how binding and non-binding contracts differ. When you hire a Realtor, you are making a hiring decision to become an expert in real-estate transactions.
8. It can be difficult to accurately price your home
Experts in the pricing of your house for sale are realtors. A variety of tools are available to assist them in accurately pricing your house so you get the best deal. One method they use to determine the value of your home is a comparative market analysis (CMA). CMA uses comparable sales to estimate the value of your house.
These tools and methods can be used by realtors to value your home when they conduct a CMA.
They also consider the current market properties

Home appraisals

Market Conditions

Your home's size and usable area
These factors are crucial in determining the value of your home by a realtor to ensure it sells at the highest price. A realtor can also help you make your house more attractive by suggesting ways to improve its value, such as making cosmetic repairs or improving its value.
Realtors are always up to date on the market for home values. Realtors are always on the lookout for changes in the market that could affect your home's value. They will ensure that your home is priced correctly to attract buyers and allow you sell at the highest possible price.
Sellers who attempt to sell their homes on their own risk undervaluing or overvaluing them. Sellers who try to sell their home on their own risk having an emotional attachment that makes objective viewing difficult. A competent realtor can help you avoid these pitfalls.
9. You may not be familiar with the escrow process.
Escrow is the time between when a buyer offers to buy your home and the closing date. Escrow starts when you sign the purchase agreement with the buyer and ends when the funds are disbursed at closing. An escrow account is a place where you can deposit funds and receive guidance from a realtor.
The escrow officer ensures that all essential items are kept safe until the deal is finalized and the property passes to the new owner. Escrow protects all parties to a real estate transaction by making sure that money doesn't change hands until all conditions are met. These are the tasks required for Escrow:
Home inspections A home inspector inspects your house to identify any problems, hazards, or defects.

Repairs - The buyer can negotiate repairs prior to closing following the home inspection.

Appraisal - To protect its financial interests, the buyer's lender will order an appraisement of the property.

Mortgage approval Buyers must wait for approval from the bank before they can obtain financing and at what

mortgage rate

.
Both the buyer and seller have the right to negotiate terms during every stage of the escrow process. Remember the importance of negotiation skills? If a realtor does not represent you, your best interests may be overlooked.
It can be hard to navigate the escrow process with FSBO sellers. However, it is not impossible. It is important to seek professional assistance if you are not confident in your abilities.
10. You need someone to be there for closing
Closing a home is a difficult and emotional process. A realtor can be of great assistance. You will get their complete attention. It is a comfort to know that someone is familiar with closing your home. Legally, realtors have to look out for your best interests at all times, even closing.
Realtors are familiar with the complexities involved in closing paperwork. They are also available to help you coordinate with your attorney or title company. It can be difficult to understand disclosures and contracts. There are also many options available for last-minute items. Your realtor will ensure that you are informed about all unforeseen issues so that closing goes smoothly.
A good agent will represent your interests and advocate for you during closing. You'll be able to celebrate the closing with someone you love!