10 Reasons You Should Move to Granbury Texas
Posted by Randall Luna on Sunday, September 24, 2023 at 8:00 PM
By Randall Luna / September 24, 2023
Comment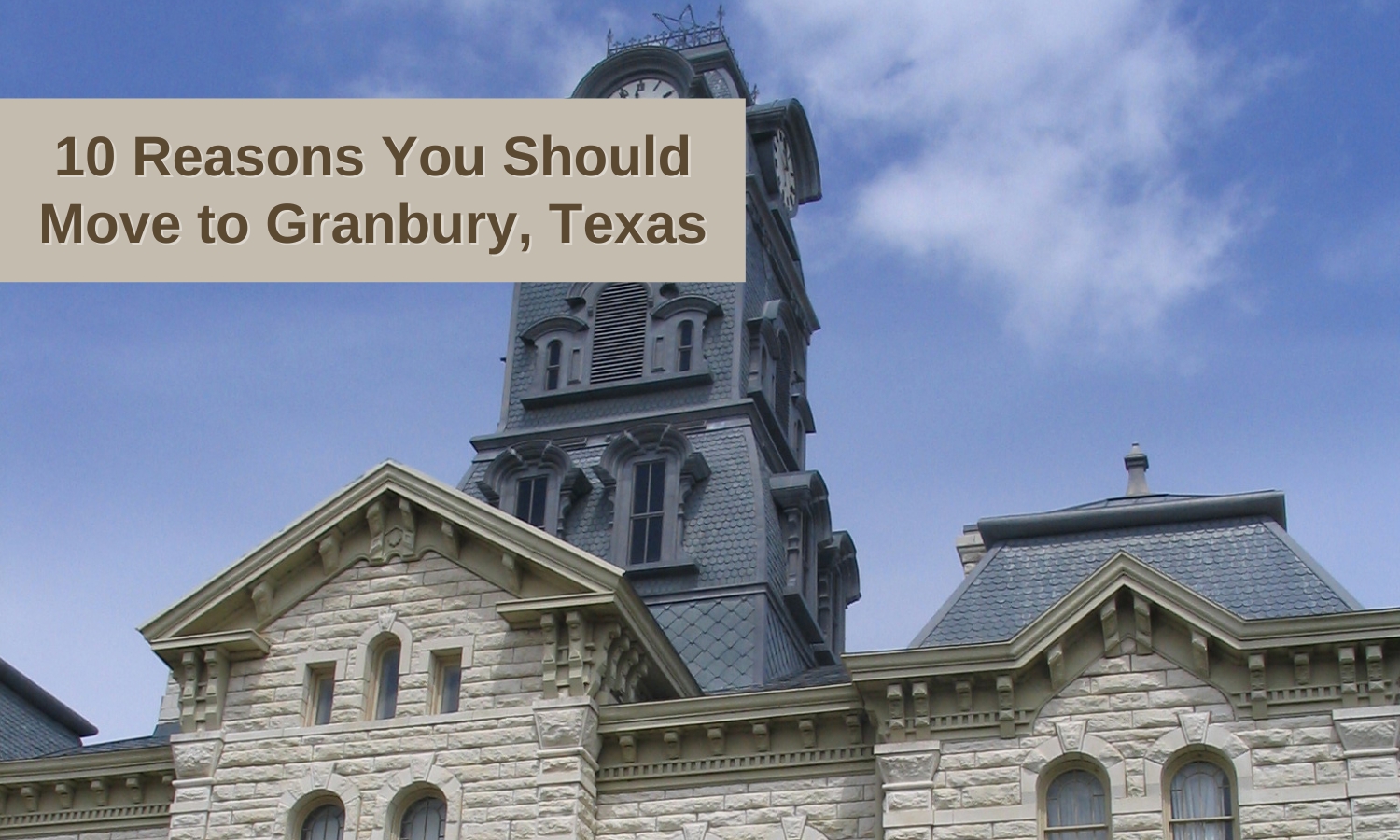 Have you ever asked yourself, "Is Granbury, TX a good place to live?". If so, we can assure you that you're not alone.
Just about an hour from Dallas-Fort Worth, Granbury has seen a 40% increase in population since the last census. This is the highest rate of growth among Texas towns and in the United States! What is it that makes Granbury so attractive?
Granbury is rich with historic landmarks and full of Southern hospitality. As a matter of fact, it was named USA Today's best historic small town for 2019, 2020, and 2021. Granbury offers tons of activities, from the historic square to the water sports on Lake Granbury.
Reasons to move to Granbury
Granbury truly has a lot to offer both its visitors and residence. Here are ten great reasons to live in Granbury, Texas.
1. Lake Granbury
We're right on Lake Granbury, which people sometimes mistakenly think is the Brazos River. This lake, which was created in 1969, is one of three lakes created when the Brazos River was dammed. It is contained within the DeCordova Bend Dam. The Brazos River Authority manages and controls 103 miles of shoreline that surrounds this narrow, long lake.
There are many recreational and fishing opportunities at the lake. Largemouth bass, white bass and flathead catfish are all possible catches. The leg is also stocked annually with catfish and bass.
People can boat, wakeboard and waterski around the lake for recreation. There are also many recreational parks such as Hunter Park and City Park.
2. Granbury offers affordable home prices
Homes for sale in Granbury TX are affordable. There's something for everyone. Homes start at $120,000, with luxury homes in high-end neighborhoods like Pecan Plantation going up to $800,000.
The average home cost is $372,000. You'll find beautiful waterfront communities, gated neighborhoods and homes in the city.
If you're thinking of moving to Granbury, or just want more information about the area, start your search right here. We're experts in this area and can help you find the right home for you in Granbury.
3. The weather in Granbury
On top of everything else, Granbury has great weather. Winters here are mild with highs rarely dipping below 60 degrees. Yes, we do have some pretty hot summers. But that's just another reason to head down to the lake, or catch some shade at Granbury City Park.
Our hottest months are from June to September, with December through March being our coolest. There are so many wonderful days, and temperatures can range from 50 to 85 degrees. This is great for outdoor activities, as well as the lake.
4. Granbury is a tight-knit community
Granbury's small-town feel is one of the best things about living there. Granbury's small community means that nearly everybody knows everybody. If you get to know a few people, they'll be able to recommend activities to partake in and people to meet.
This makes it easy to connect to the wider community quickly. It's easy to meet others in the town and make friends.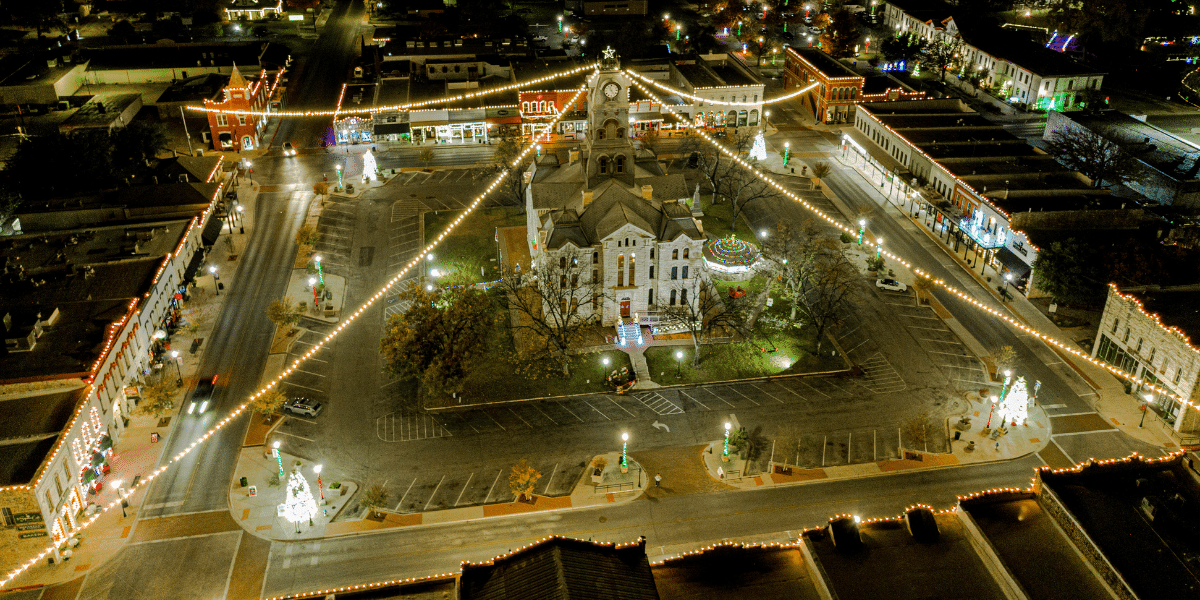 5. Granbury is a wonderful place to live in peace and quiet
The quiet life is something to be cherished. Granbury, as mentioned above, is a small community which is peaceful and quiet. A quick visit to Granbury might be a good idea if you've never had the chance to see it in person. There are many things here in Granbury that big cities simply can't offer, like all of the peaceful Granbury subdivisions.
6. Granbury is rich in Texas history
Granbury history is extensive and interesting, even if you're not a historian. Visit the Ghosts and Legends tour or the Hood County Jail Museum or the courthouse at the historic square. Take in a live performance at the Granbury Opera House, built in 1886. Also, you can visit the Doll House Museum where over 6000 dolls are on display.
7. Granbury is a foodie's paradise
Although Granbury isn't as large as Fort Worth and Dallas, it has some amazing restaurants. Granbury has a variety of restaurants, including great downtown dining, wine and spirits on Lake Granbury, delicious seafood, and romantic spots.
You want to be a little fancy? Restaurant Anise has some great fine dining options. Things like pan roasted amberjack, fried soft shell crab, and even an antelope chop.
But this isn't your only choice. Granbury has more than a dozen restaurants, cafes, and dessert shops.
8. Fantastic fishing opportunities
Although I know that I have already mentioned fishing, it's so vital that it deserves to be repeated. You can find public boat ramps and fishing platforms at five locations around Lake Granbury. To plan your chances of catching a variety of fish, you should follow the local fishing reports.
9. Convenient location
Granbury is located about 45 minutes southwest of Fort Worth and a little over an hour to Dallas.
You can still enjoy the Texas Hill Country and Lake Granbury, even though the city is only 40 miles away. It is possible to own farmland or acreage. However, you are still only an hour from major metropolitan areas.
Are you a fan of Chip and Joanna Gaines? Waco Texas is less than two hours away. The Magnolia Market at Silos is a great day trip for anyone who just needs a little more shiplap in their life.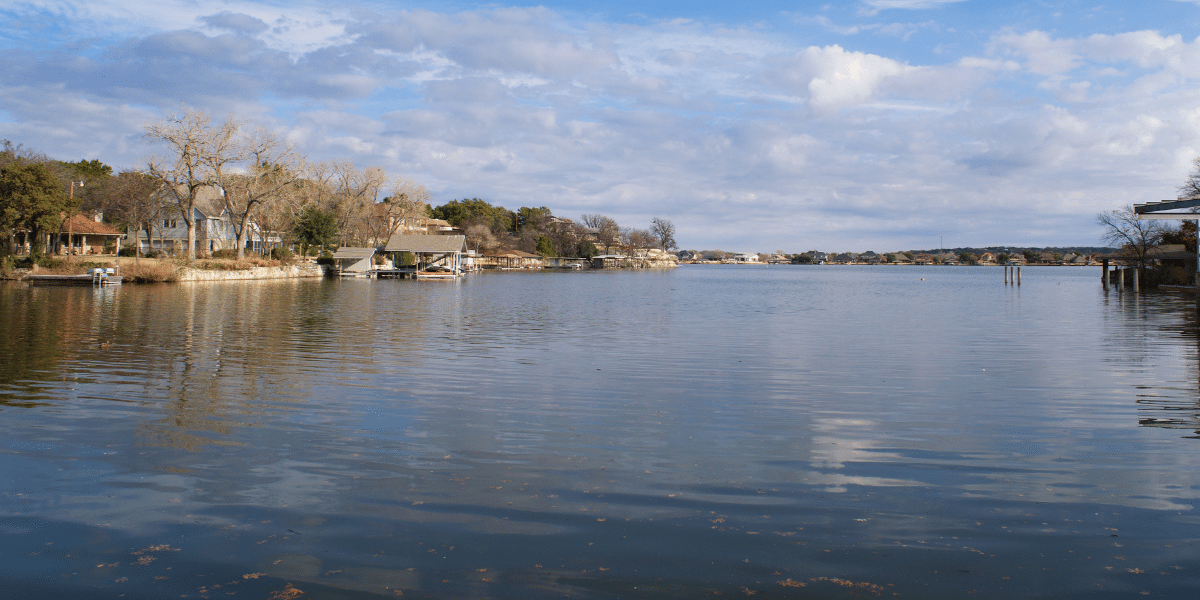 10. Granbury is close to nature
Granbury is a special place. While you can be near nature in many towns across the country, there's something unique about Granbury. Take a look at the Granbury Hike & Bike Trail and other local trails.
This concrete trail, which measures 8 feet wide, runs almost 2 1/2 miles between the Granbury Regional Airport and Shanley Park on Houston Street. It was built in 2006. This is a wonderful way to enjoy the local sights, sounds and atmosphere.
The Crockett Butterfly Trail and the William Travis Nature Trail, which includes the butterfly garden, are all within a short distance of each other. Granbury is a great place to take a break from the hustle and bustle of life and connect with nature.
Granbury is a great place to live
We hope you found this article helpful. It outlines some of the greatest advantages that you can expect to enjoy after moving to Granbury. It will be a lot of work, no matter where you are moving to.
You should choose a place you feel is worth the effort. Let us know if our expert Granbury Realtors can help you and your family find your dream home in our beautiful town.