Pricing Your Home To Sell
Posted by Randall Luna on Wednesday, May 25, 2016 at 10:53 AM
By Randall Luna / May 25, 2016
Comment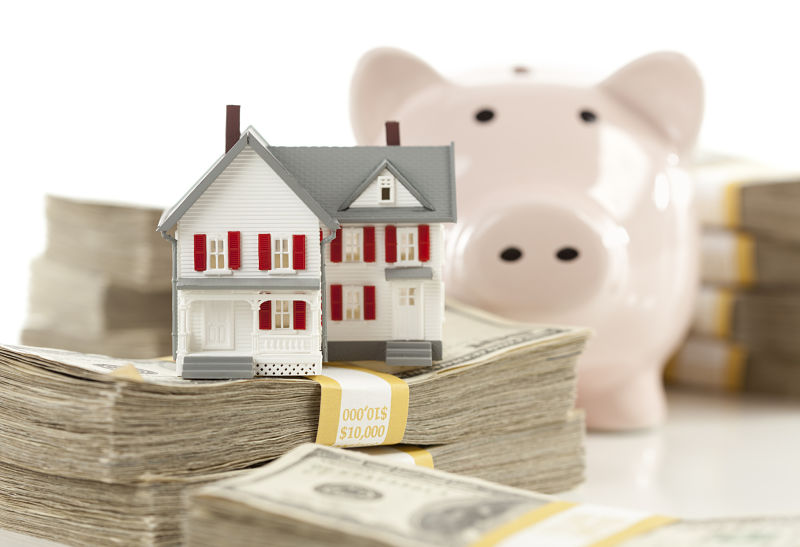 Pricing your Granbury home to sell fast and for the most money is not an easy task. Time and time again, we see home sellers taking the wrong route. We will lay out our proven process for pricing your home to sell fast.
Do Research
The first step in getting your home sold fast is doing research. The best, most accurate place to get research done is by accessing the MLS or Multiple Listing Service. This is the database of all active and sold homes and is the same database that real estate agents and appraisers use. Although many local real estate broker websites can provide the active homes for sale, they won't show you the recently sold properties. You will need to contact a real estate agent to gain access to the recently sold "comps" or comparable properties. DO NOT rely on Zillow or any other website for accurate sold data.
Active Homes For Sale
Current active homes for sale that are in your neighborhood or in your general price range are an important factor in pricing your home. Although the active homes for sale are important, it may be for a different reason than you are thinking. These properties are NOT what you use to base your home's price; these are the homes that are your competition. It's important to understand what you will be up against. Keep in mind, for the potential home buyer, these are the other homes that they have an option of setting an appointment for and ultimately buying. Remember, most homes do not sell for the asking price. There is a real estate statistic that you can use, which is called the Average List To Sell Ratio, which provides the amount off the listing or asking price that homes are currently selling for.
Recent Sold Properties
Recently sold homes, in your general vicinity, in a similar condition, size, amenities and age are called "comps" or comparable sold properties. You will want to find at least three home as close to your home as possible. Once you have the details of your comps in front of you, you will make "adjustments" to their value. When pricing a home, you add or subtract money from the comps -- comparable to your home, to bring their value as close as possible. For instance, if the home you are selling has two bathrooms, but one of the sold comps have two and a half bathrooms, you will need to SUBTRACT the value of a half bath from the sales price of the comp. This will, at least monetarily, bring the two closer together. It's important that you remember to always adjust the price of the comp -- not the subject property. If the home that you are trying to sell has a two car garage, but one of your comps only have a carport, you will need to ADD the value of a two car garage to the sold price of the comp.
Expired Listings
Expired listings are one of the most valuable pieces of data to look at when properly pricing your home, and also one of the most underused tools in the industry. An expired listing is a property that went through its entire marketing process (usually 180 days) and didn't result in a sale. If you are attempting to sell a home in subdivision A and you can see that three homes have recently expired in subdivision A, you now know what price is unachievable. As in anything, the listings could have expired for many reasons, but usually if a home is accurately priced, it will sell. You need to PRICE YOUR HOME BELOW THE PRICE OF EXPIRED LISTINGS IN YOUR AREA.
Getting Down To Price
Once you have done the research and found your active competition, made adjustments to the sold properties to get them as close to your home as possible and lastly made sure to price your home BELOW the expired listings, now you have the necessary data to get your homes value. The first step in the process is understand the homes actual value, the next step is to get your personal bottom line. You need to know the lowest, reasonable dollar amount you will accept. That number needs to fall within the numbers gathered by our research. Once you have your bottom line which is backed up by the research, then you look at the Average Listing to Sales Percentage for the area. This will let you know how much your Asking Price will be over the actual value of your home. Athough this real estate statics ranges dramaticly from area to area, nationwide, that number is about six percent. So if your home is expected to sell for $200,000 and the Average Listing to Sales Percentage is six percent -- you then price the home at $212,000.
What Does NOT Affect Your Home's Value
You may have noticed that we have based the value of the home on statistical analyses. This is the same process that an appraiser would use to get a value for your home. Now that we know what it takes to get an accurate value, it's important to understand what DOES NOT affect your home's value.
How much you paid for your home DOES NOT AFFECT ITS VALUE

What Zillow says your home is worth DOES NOT AFFECT ITS VALUE

What you "need to get out of it" DOES NOT AFFECT ITS VALUE

What another real estate agent said your home is worth DOES NOT AFFECT ITS VALUE

What an appraiser said your home is worth DOES NOT AFFECT ITS VALUE
Your home's value, and consequently what you should price it if selling, is strictly based what current buyers are willing to pay in the current real estate environment. Although there is no crystal ball, the above process provides some insight on what current real estate buyers are willing to pay for a specific home in a specific area.
Video on Appraisals