Prepare Your House And Make It Sell Fast
Posted by Randall Luna on Friday, December 28, 2018 at 6:52 PM
By Randall Luna / December 28, 2018
Comment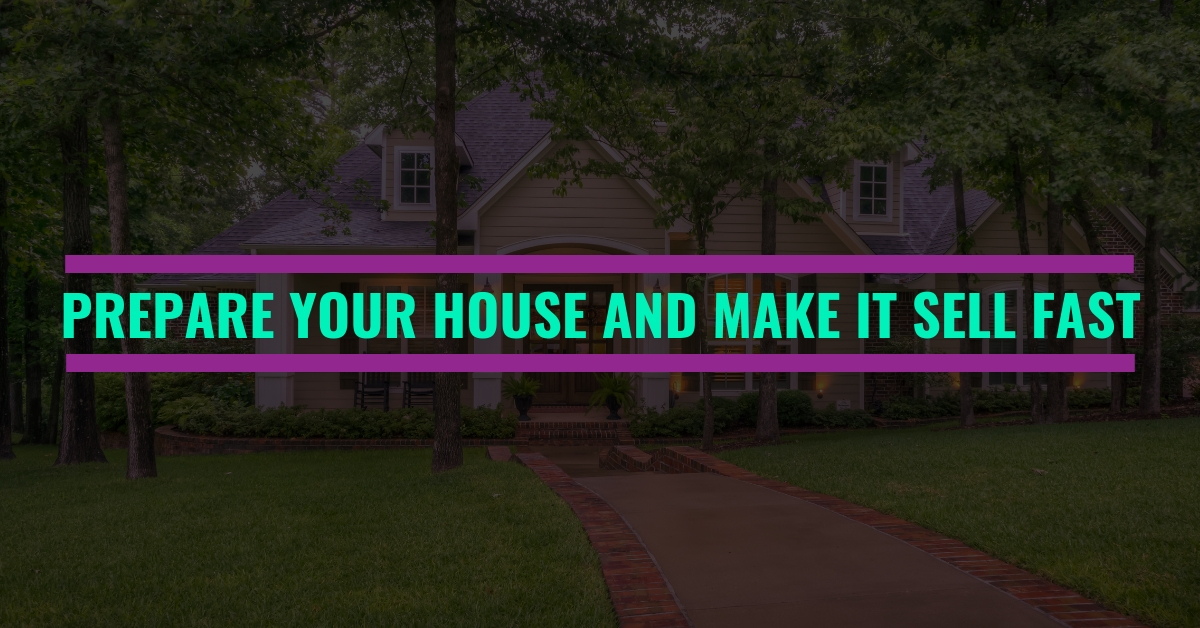 Make Your Home Sell Fast
Spending $10,000 or more on a kitchen remodel is easy when you want a granite slab, new appliances or a brand-new island. Homeowners don't have to spend their entire life savings on the kitchen, however.
There are clever updates for substantially less money that can make a huge difference in the property's value, especially when it comes time to sell. Explore these ideas for your next "project day". Trying to sell a home becomes much easier when you're not trying to do everything at once.
Paint The Cabinets
One of the most common suggestions for a kitchen makeover is painting the cabinet faces. While this idea is still viable, you want a more quality appearance. All too often, the exteriors of cabinets are improved, while the inside wears out and begins to look unappealing.
Take care of your cabinets, not only on the outside, but on the inside too. Many homes have drab, particle board as the cabinets' interiors. Paint the interior white, and add a shelf liner for a focal point. From the moment that visitors walk into the home, they'll see a unique feature that most properties don't have.
Add Stainless Steel
Behind your stove-oven range is often a blank wall that takes the brunt of the household's cooking. Splatters of liquids over the years will take their toll on the wall paint. Add a basic sheet of stainless steel to the wall that's reminiscent of a chef's kitchen.
It adds a distinct look to the space that matches nearly any decor choices. It wipes down with ease too. The kitchen may be busy, but it can't look messy while visitors consider their options to buy a home.
Line The Countertop
Pulling the old countertop and replacing it is a difficult and expensive job. Think about lining an older, laminate countertop with new materials. Today's adhesive films are more beautiful than ever before.
Simply clean off the counter and apply the sheets according to the directions. Smooth out any bubbles as the sheets go down. Your perfectly functional countertop now has a brand-new appearance for a quick sale.
Swap Out The Faucet
It's your real-estate agent's job to sell the home at top-dollar. Showing off the kitchen's features will always include the sink and hardware. If your faucet hardware is outdated, consider replacing it with something new. Touches like this give a modern appearance to a kitchen, even if other features are a few years old. Visitors will focus on the slick handle or pull-down nozzle.
Trade Out The Lighting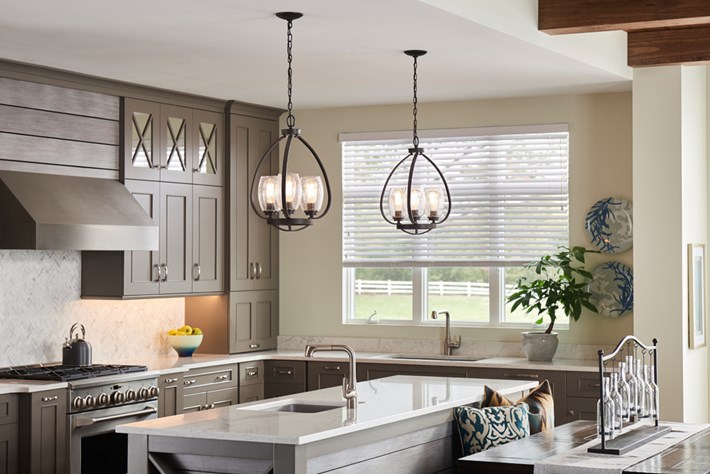 An agent might walk through your property and hint at the dated decor. Updating the light fixture in the kitchen is a great way to refresh a space. Add in track or recessed lighting. Pull those old fluorescent bulbs from the ceiling.
Select fixtures and bulbs that give the cooks a good view of their creations. The kitchen may be a selling point, but it must also be functional. Lights over the sink and stove are always welcome.
Look Out The Window
Dirty blinds or curtains will mar the kitchen's appearance, so either get some good deep cleaning done in and around the window, or consider entirely new window treatments. Your agent may want you to highlight a tree or other view outside a particular window.
If you have a spectacular view, try curtains that can be pulled open as wide as possible to maximize the panorama. Consider shutters or shades when privacy is a concern. Always clean the windows before selling too. Enthusiastic cooking and dish washing can produce grease or water spots on windows, and may be an eyesore.
Stick 'Em Up
If you're tired of that old backsplash, change it out with tiles that have adhesive qualities. They look just like tiles, but without the spacers and alignment woes. Ask your real estate agent about his or her opinion of the "tile stickers." A professional might be hard pressed to pinpoint the difference between a traditional tiling and stickers.
This feature can improve the appearance of a kitchen dramatically, at a surprisingly low cost. Always consider the neighborhood's pricing as you choose options and materials. A home in a middle-class neighborhood doesn't need marble flooring, for example.
Real estate sells at prices that are a reflection of the surrounding neighborhood. Choose your updates carefully and a solid profit is possible.
For more information about how to improve your home to sell, consult with your local professional Realtor. Their experience can not only eliminate stress, but can potentially save you thousands of dollars or more.