How Do Mortgage Rates Affect Real Estate?
Posted by Randall Luna on Saturday, October 15, 2022 at 12:47 PM
By Randall Luna / October 15, 2022
Comment

Most people are aware that mortgage interest rates affect the real estate market. Most people are not, however, aware of how much they affect the process of buying a home or selling a home.
Interest rates can single handedly be the most important factor in the viability of the real estate market. We will discuss how mortgage rates affect the home buying process which in turn affects the ability to sell a home.
The Affordability of a Home
Many people who buy a home look at the price they paid for that home as the single most important factor in the home's overall affordability. However, this is not always the case.
When looking to purchase a home, there are many factors that affect its total cost to you and your family:
Price Paid For The Home
Homeowners Insurance Cost
Flood Insurance Cost
Maintenance and Upkeep
Interest Paid on the Mortgage
All of the above factors have an effect on the total price of home ownership.
The chart above is the current interest rate for mortgages over the last few months.
How much does the interest rate matter?
Many people, when looking to purchase a new home, will walk away from a particular house over $5,000 that couldn't be negotiated. At the end of the day, the rate that you receive on your new home mortgage has a much larger effect on what you will ultimately pay for your home than exceeding your budget slightly. The interest rate paid is a major portion of the overall cost of homeownership. But exactly how much does it affect your payments? Let's provide some examples:
We will use the following example to show how the change in your interest rate affects your cost of home ownership. Please keep in mind that these are only rough estimates. Please contact your local real estate agent to discuss specifics and how they pertain to you.
The median price of a home currently listed in Hood County (as of October 2022) is $389,000. Let's just say that the median average sales price is $375,000.
If you were to purchase a new home in Hood County for $375,000 and you were to acquire a new, 30 year fixed mortgage after putting down 20%. That has you financing $300,000 for your new home.
At the interest rate of 4.1%, your principal and interest monthly mortgage payment would be about: $1,450
At the interest rate of 5.1%, your principal and interest monthly mortgage payment would be about: $1,630
That is almost $180 per month to own the exact same home! Over the course of 30 years, you would end up paying approximately $65,000 more to live in the exact same home.
If home interest rates were to spike ( as they are right now) and you were to purchase the same home, but at a rate of 6.5% your principal and interest would be almost $1,900 per month! That is $450 more EVERY SINGLE MONTH and an overall cost (over 30 years) of over $160,000!!!! It doesn't make much sense to walk away from the home that you really want over $5,000 anymore does it.
To put the above example into perspective, that $5,000 in additional cost of the home would add less than $25 to your principal and interest payment.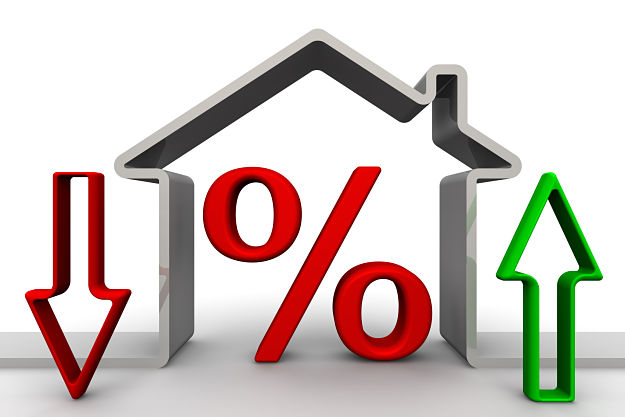 How are interest rates determined?
The interest rate is an additional amount that a lender charges to a borrower in exchange for assets being used. A number of factors affect the interest rate charged by banks, including the economic state. The interest rate is set by the central bank of a country. Each bank then determines the range of annual percent rates (APRs) they offer.
Higher inflation causes central banks to raise interest rates. This is because higher interest rates lead to lower borrowing costs and slow down consumer demand.
Which factors affect how interest rates for mortgages are set?
There are many factors that influence the cost of mortgages. The general cost of borrowing in an economy will be considered by lenders first. This is determined by the state of the economy as well as government monetary policies. To determine the cost of a mortgage to purchase a house, personal factors such as credit history and income will be taken into consideration.
The federal funds and 10-year bond rates
The Federal Funds Rate is a benchmark interest rate that is set by the United States Federal Reserve. This is the interest rate banks charge for overnight loans to each other.
It is called a benchmark rate because it serves as a benchmark for other interest rates. All interest rates, from savings accounts to credit cards are partly based on changes made by the federal funds rate.
The federal funds rate also influences interest rates on bonds, such as the US 10-year government bond.
The 30-year interest rate for mortgages has historically moved with the 10-year Treasury bond rates. Mortgage rates rise as the 10-year Treasury bond rate increases. Rate decreases are also common.
Higher interest rates can mean higher monthly mortgage payments, which can make it more difficult for some people to purchase a home.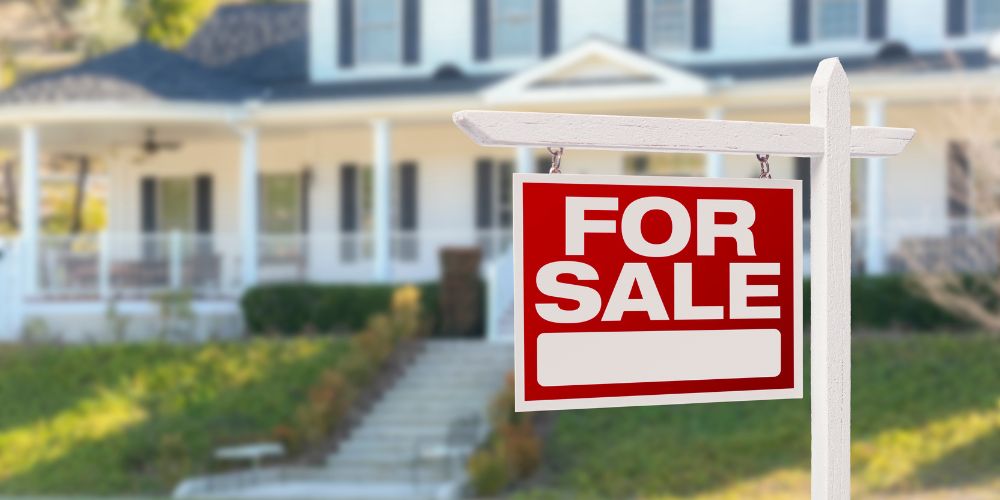 How Does Mortgage Interest Affect Home Sellers?
If you are selling your home and not looking to reinvest into another home, you may feel insulated from the effects of interest rates. That is simply not the case. For every home seller there must be a home buyer. Every home buyer has a budget and a level of expectation of what they will receive in their new home. If interest rates rise, a home purchaser now has less to spend on the price of their new home (since more money is being spent on interest). When interest rates move up or down it puts potential home buyers in different categories of homes for sale. If rates were to go up substantially, it's very possible that you will now have fewer potential homebuyers that can afford the home you are putting on the market. This in turn forces you to lower the price of your home in order to get it sold.
What's the next step, given current circumstances?
Even experts can't predict the future of real estate markets. Nobody truly knows what the future holds.
On the one hand, interest rates are on the rise and the Fed has not made any effort to slow it down. Housing prices have risen by over 30% in the last few years and are only now beginning to slow down.
Some people believe rising interest rates and an economic slowdown can cause prices to fall. Some others believe that rising rates and a decrease in housing supply due to a slowdown of new construction and institutional investors buying inventory, will result in prices remaining steady.
What Should I Take From This?
All of this is simply said to put things into perspective when purchasing a new home. As we have discussed, small changes in the price for which you agree to buy a house has a smaller effect on your overall cost than the interest rate of your mortgage.
When negotiating offers to purchase, don't lose the home of your dreams for $5,000 (or even $10,000) unless you are paying extremely close attention to the interest rate of your new mortgage. Make sure you have a credible mortgage broker. A good real estate agent will help put you with the best local loan originator or bank to insure that you get the best rate possible. In many instances, successful real estate agents work with hundreds of loan people and know who the best are for your situation.
If you are in the market to buy or sell a property, pay extremely close attention to the average mortgage rates as they have a major influence over your real estate transaction.
Right now, the interest rates are still relatively low (historically speaking). But experts are expecting mortgage rates to continue to rise. Many very smart people expect that rates will rise in the immediate future. If you have any plans on buying a new home or even selling a home in Hood County, it is strongly recommended that you use the low mortgage costs to your advantage!
Use this mortgage calculator to see the difference that interest rates make in your mortgage payment.