7 Tips For Buying a Home In a Sellers Market
Posted by Randall Luna on Tuesday, March 15, 2016 at 12:39 PM
By Randall Luna / March 15, 2016
Comment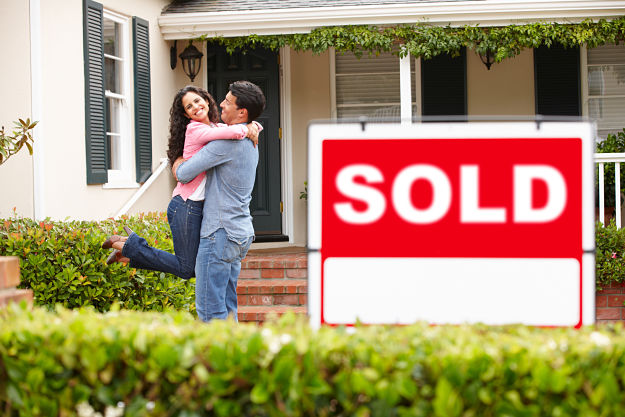 7 FANTASTIC TIPS FOR BUYING A HOME IN A SELLERS MARKET
If you are contemplating buying a home in Granbury this year, we thought it would be helpful to provide some tips on buying the home of your dreams in a sellers market. In Spring, we usually see the real estate market take off. With the tremendous increase in popularity of Homes for Sale in Granbury Tx, these tips can be extra helpful in buying the home of your dreams.
Granbury real estate has seen tremendous growth in recent years. With the level of inventory in Granbury decreasing 33% percent in the last 12 months, getting the perfect home can become frustrating. Some of the most desirable homes in Granbury will only be on the market for hours...not weeks or months as in other less desirable real estate markets. Keeping these tips in mind will save you some frustration in purchasing your next home in Granbury.
Get Financing Lined Up
Even if you know that you have the best credit in the world, its important to speak with a lender before officially starting your home search. If its been a while since you obtained a new mortgage, you will find that today, it takes more time and more documentation than in the past. By the time you start setting appointments and viewing homes, you want to be in a position of strenght in writing an offer. If you happen to view the perfect home in Granbury and are ready to make an offer, its critical that you submit a pre-approval letter from a lender with that offer. The pre-approval letter will show that you have the financial means of closing on the home.
Search For Properties Online
In today's world of technology, you have many places on the internet to search for homes for sale. Its extreeemly important to understand that most of the large real estate websites such as Zillow, Trulia or Homes.com do not have all of the listings from all brokers. Even the listings they do display, will generally come a day or two after they get listed, which in a sellers market can be too late. Use a local real estate broker's website to search for homes in Granbury. Local brokers get a direct feed of listings from the MLS (multiple listing service) and its updated every few minutes. This will let you see ALL of the listings in real time. Click this link to search the newest homes for sale in Granbury Tx.
Understand Exactly What You Are Looking For
Take some time and write out exactly what features you are looking for in your next home purchase. Its also important to differentiate what you NEED from what you WANT. Having a pre-defined list of what you need and what would be nice to have takes away some of the stress when deciding to make an offer.
View Neighborhoods at Different Times of the Day
It's important to see what goes on in a particular neighborhood not only during the daytime, but after the sun goes down and on the weekends Simply take a family drive through the top Granbury neighborhoods on different days and at different times. It will help solidify which area is at the top of the list. Pay attention to details such as "does the area have sidewalks"? Many times things such as sidewalks are not noticed until the first day in your new home, when you go to walk your dog!
Choose the Right Agent
Many people think that the real estate agent they choose doesn't matter much, so they pick their cousin who was recently licensed to help them out. Its ultra important to pick an experienced real estate agent with knowledge of the areas you are looking to buy. In many instances, they will know specifics about the area that become extremely important. Choose your agent wisely.
Be Read To Act Fast
With homes in Granbury selling at in record times, it's important to be ready to jump if the perfect home presents itself. Don't hesitate to write the offer and be ready to move your personal belongings within 30 days. In a seller's real estate market such as Granbury, small aspects of days required to close can assist with getting your offer accepted.
Prepare For Inspections
Most offers to purchase include an inspection period. It's during this time you hire a professional home inspector to review all of the aspects of your home. It's also important to keep in mind that its their job to find things wrong! Don't let a lengthy home inspection report deter you from buying the home of your dreams. Look closely at the report and compare that list to the cost of repairs. No home is perfect. This is another area where it pays to have an experienced REALTOR because they have seen hundreds of home inspections. Your agent most likely knows the home inspector and knows their reputation...whether its overblowing defects or they are more realistic in their approach.
Make a Reasonable Offer
It's important to keep in mind, that the most desirable homes for sale in Granbury will go fast. If you are ready to make an offer on a home, ask your real estate agent to review the list to sell ratio of Granbury homes in the area you are looking. This statistic will show how much off the sales price homes are selling. Stay within that ratio ON YOUR FIRST OFFER. Don't miss the home of your dreams because you submitted a low-ball offer with the intention of increasing the price during negotiations.
Only Make Offers On Homes Your Want
Don't get frustrated and make offers on a property that you really won't be happy with. Many home buyers will make a low offer on a home, thinking if they can get the property for that price, they would be happy. Keep in mind, when you have an offer in negotiations on one property (the one you really don't love) you may find yourself NOT in the position to make an offer on another home in Granbury that just hit the market Contracts are binding, don't get tied up on something that you don't really want.
Patience is a Virtue
Homes in Granbury are selling fast. This is a good thing. Don't get frustrated if you see homes you really wanted get scooped up by someone else. Rely on your REALTOR. One of their tasks is to stay focused and not let emotions get in the way. Be patient and methodical and you will find the home of your dreams.
---
Looking For A Perticular Home In Granbury?
Fill out the form below with the details of your perfect home and let one of our licenced REALTORS find it for you!