5 Tips For First Time Homebuyers
Posted by Randall Luna on Tuesday, December 27, 2016 at 3:24 PM
By Randall Luna / December 27, 2016
Comment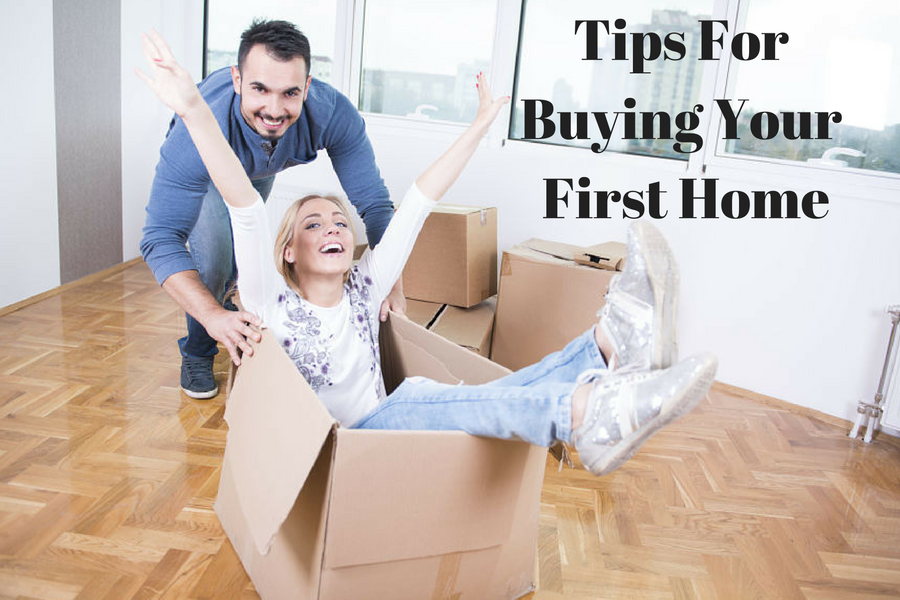 Here are 5 Tips For First Time Homebuyers
Possibly one of the biggest decisions you will make in your life is buying your first home. It can be daunting, and you may feel like home buying is in an entirely different language. Escrow, interest rates, down payments, condo docs, HOAs, credit scores, pre-approvals… It can be a bit overwhelming. But fear not, you're going to go in to this process prepared. Let's assume that you clicked on this article because you have made the decision to purchase a home—that's obviously the first step. But now what? Here are 5 tips you should consider before you purchase your first home.
1. Work on your credit score.
There are plenty of websites nowadays that will tell you your credit score for free. Take a look at it preferably a year before you want to purchase a home, so that you have plenty of time if things need improving. Most lenders want to see your credit score above 700, so definitely aim for that. And remember, the better your credit score, the more likely you are to get a much lower interest rate. And who doesn't want to save tens of thousands of dollars?
Helpful tip: If you feel like your credit score is good enough to being looking for your perfect home, it's a great idea to get a lender to pre-approve you before you start shopping—this will both let the realtors and sellers know you're serious, and give you a general idea of what the bank thinks you can afford. To get pre-approved, lenders will verify your employment, income, and credit.
2. Know what you can afford.
Remember how I recommended you to get pre-approved? Well the bank is going to figure out how much you can afford based on what you earn and how many other debts you have. But, be warned: they don't take into account any other expenses. The bank may pre-approve you for a $400,000 home, but if you were to actually get a home that expensive, you couldn't afford electricity, water, cable and internet, your car note, groceries… see where I'm going with this? Take the time to sit down and look at your finances. Figure out what you can afford to spend, and figure out what you're comfortable spending. Don't be shy about this number. You may see real estate agents on TV showing prospective buyers houses way out their price range—actual agents won't do this if you tell them your top price. They want to make a sale just as much as you want to buy. And in the long run, you're the one paying so you have to be comfortable.
3. Know what you want.
Here's a big piece of the process. I'm sure you've pictured things you'd like out of a house. And let's be realistic, remember that number you calculated that you're happy with spending? You can't find a house with every little thing you want for half the price you want to spend. It's good to make lists. Write down what you like about all of the places you have lived. Now write down all the things you really don't like. So—what are your must have's and your must not have's? You may decide that you don't want to even tour a home that doesn't have at least 2 full bathrooms. That's fine, adding a bathroom is a big expense and a big project. But always keep an open mind about things like paint colors, fixtures, furniture arrangements, or ugly carpeting. Those are all easily changeable, and you're unlikely to find a place that has exactly your style or tastes already installed.
Remember: You can change almost anything you want about a house, but you cannot change a location!
4. Don't go open 3 credit cards.
Once you're pre-approved, don't do anything too drastic in your financial life. Don't buy a new car or open a bunch or credit cards. Don't apply for other loans or change your job. Your pre-approval is based on your financial situation at the time of application and any changes can get your loan denied when you try to purchase a home.
5. Set up a property search.
You will want to look for a local, broker owned real estate website to set up a property search. Many of the large real estate portals do not have all of the active listings in your area, but real estate brokers who are members of the local MLS will. For instance, if you want to see all of the homes for sale in Granbury Tx, from ALL real estate brokers, you can click HERE.
Remember...Buying a Home is a BIG DECISION
Don't go in to the process of buying a home and think that you'll be moved in to your new place in a month. Once you're pre-approved for a loan, and after you contact a real estate agent to start viewing homes, you may not see anything you fall in love with right off the bat. And considering how much money you're going to spend, you had better be more than okay with your purchase. It's never a good idea to settle and assume that you'll grow to love the house. You probably won't. People often don't think of what happens after you pick the home, put in an offer, and have your offer accepted. There's inspections and appraisals, you actually now have to be approved for the loan, there's paperwork and a ton of documents you have to have—you might not get those keys for over a month. Buying a home is a big step in your life—make sure you have considered how big of a decision and expense this is going to be, and make sure that you are getting what you want.