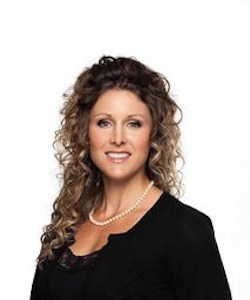 Brooke Reich is a God fearing Texas Native Realtor@ who exemplifies integrity, incomparable work ethic, expertise in her field as well as a passion for expanding her professional education where it can further benefit her clients. 
Brooke commenced her professional journey first through developing her love of language in Spain, and then carrying those bilingual skills with her graduating from Texas A&M University and immediately entering the workforce as a teacher.  Soon after, she focused on syndicating funds for her first cashflow investment opportunity during the 2008-2009 housing crash.  After meeting her husband, they created Texas Locating, LLC, a company offering Utility Engineering services leading in perfection in the industry. In 2014, together they started their family in College Station, TX where Brooke practiced Real Estate as well.  Later they expanded their national network through relocating to Denver, CO and then returned home to the motherland of Texas. 
Stating Brooke is an exceptional choice for your Realtor@ is an understatement. Having experienced the process of investing, owning and operating a business and becoming a mom of two brilliant little firecrackers, not to mention managing a class of twenty 5yr olds on the daily, Brooke can handle almost anything you throw at her. In her spare time she makes education a priority, following the political financial realm as well as leaders in Macro Economics and Real Estate markets as it relates to our local submarkets.  Besides "nerding-out" on Real Estate, you may find her baking cakes, snow skiing, enjoying her community of friends or jumping on the trampoline with her hubby and 2 girls.
Call Brooke for your next dream home, ranch property, commercial venture or investment opportunity!